EXCLUSIVE: Holiday House Designerlebrities Share Tips To Make Your Home Ready For The Holidays
Holiday House founder Iris Dankner is a 20 year breast cancer survivor and is a passionate advocate for breast cancer research and awareness. According to Iris, "Every day after you have had cancer is like a holiday." It is this spirit that led Iris - an interior designer by trade- to create the highly acclaimed Holiday House which is now in it's 10th year in NYC and has just launched its inaugural showhouse in London this fall as well.
When it comes time to entertaining, Iris always starts with a color scheme and builds her tablescape from there. She recommends mixing "highs and lows" and layering texture and metallics to make a festive display. Pair good china with Pier1 napkin rings or textured placemats. Glassware and crystal mixed with gold or silver-toned flatware add extra shimmer. And - to bring the outdoors in - use a metallic sharpie and make place cards using leaves or seasonal fruits.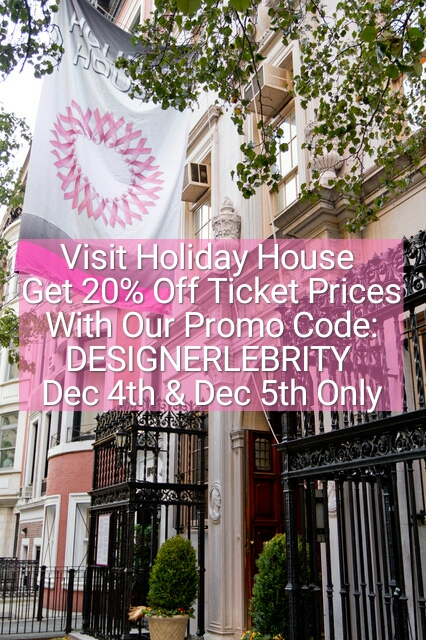 The Gift That Keeps On Giving
Visit Holiday House and enjoy the beautiful interiors created by some of the most talented designerlebrities in the industry. At the same time proceeds from your Holiday House ticket purchase will go to The Breast Cancer Research Foundation.
Attend Holiday House on Mon. Dec 4th or Tue. Dec 5th and enjoy 20% off your ticket purchase using our promo code: DESIGNERLEBRITY