VIDEO: Barbara Viteri Hits PHL17 Morning Extra To Show Viewers How To Shop Like A Designerlebrity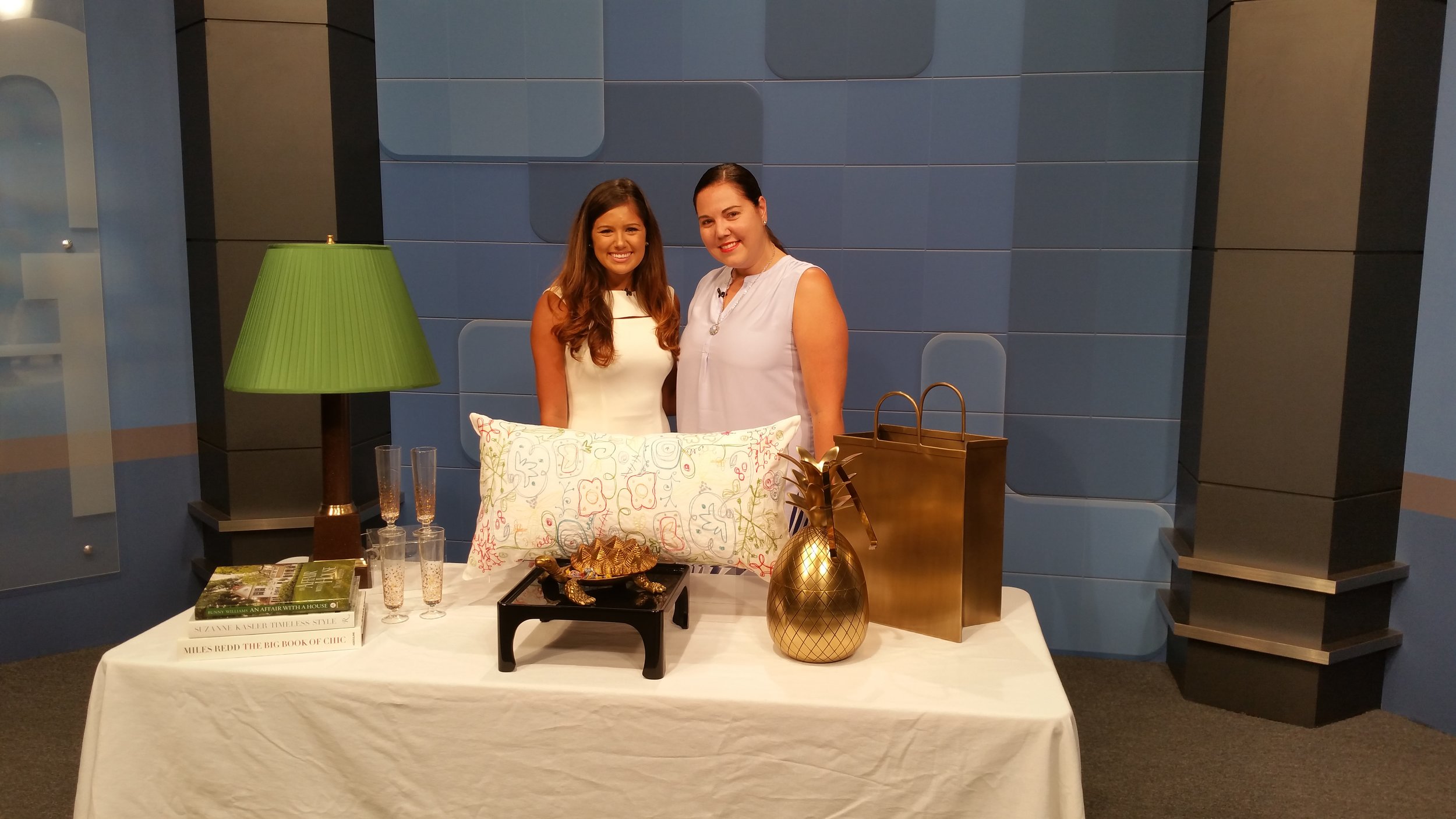 Designerlebrity™ creator, Barbara Viteri was on PHL17 Morning Extra with news anchor Chandler Lutz, showing viewers how they could shop like a celebrity, but do it better; Shop Like A Designerlebrity! Celebrity interior designers Miles Redd, Bunny Williams and Suzanne Kasler books and products were displayed to spotlight all the fabulous creations we should have in our homes. Due to segment timing the embroidered pillow by designerlebrity Suzanne Kasler may have been passed, but certainly can't be ignored. It's multicolored appeal and homemade stitching is reminiscent to the "Home is Where the Heart is" embroidered pillows we all know, but now has been elevated to mass design appeal.
Thanks to our friends at Ballard Designs, you can now shop one stop and show off your Designerlebrity side! All items displayed are now available and at style steal prices! Happy shopping!
SHOP LIKE A DESIGNERLEBRITY!
Click On Any Ballard Designs Item And Grab Your Stylish Steals!
THANK YOU BALLARD DESIGNS!
Now Go Shop Like A Designerlebrity!